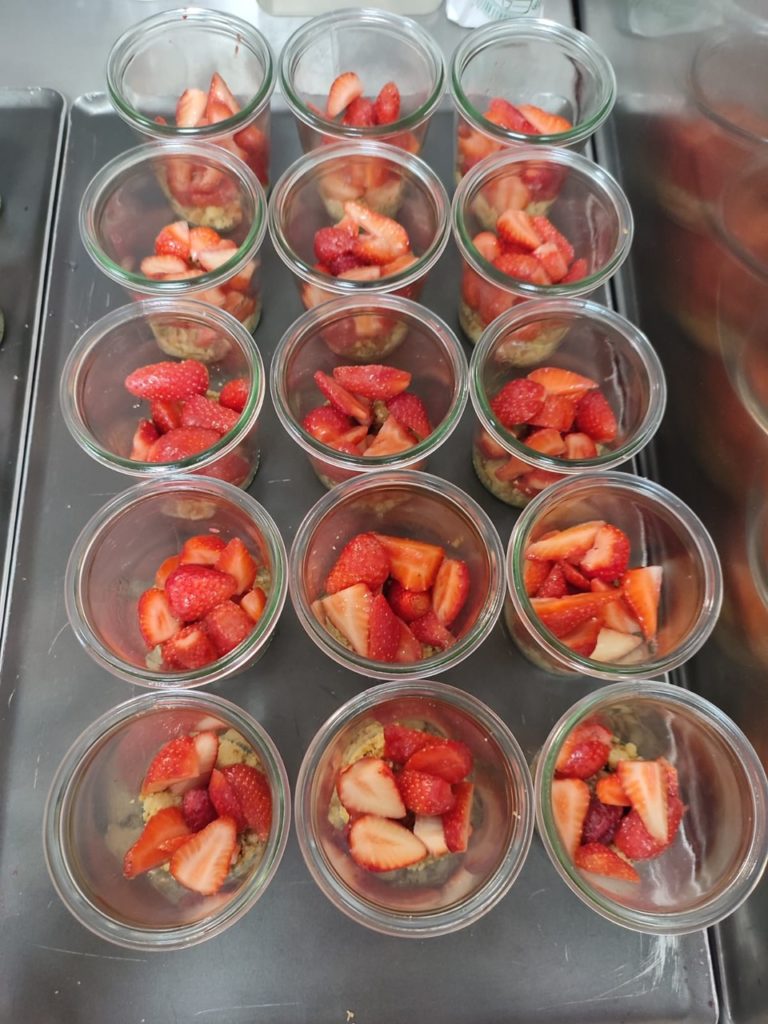 In La Défense, 6 to 9 tons of food are wasted every day (as of January 2020).
In 2018, several companies at La Défense created an action group "La Défense des Aliments" (Food Defense) to combat and reduce this massive waste.
"La Maison de l'Amitié" (MDA, the sister charity of "La Salle à Manger") has played an active role in this initiative for many years by recovering unsold food items from Paul, Prêt à Manger and Auchan and distributing them among the disadvantaged and homeless.
---
Spotlight on surplus food
"La Salle à Manger" takes the challenge one step further.
Our starters and desserts are prepared on our premises, using unsold basic ingredients collected by our partner "Le Chaînon Manquant". Our talented cooking team then improvises with the delivery of the day, to create tasty dishes for your pleasure.
For our main courses, "Excellents Excédents" (an organization that collects surplus food from local company and school cafeterias) delivers the basis for our meals. Our culinary experts add their personal touch and, hey presto, a mouthwatering dish appears on the daily menu… reducing food waste at the same time.
---
Our Goal is Zero Waste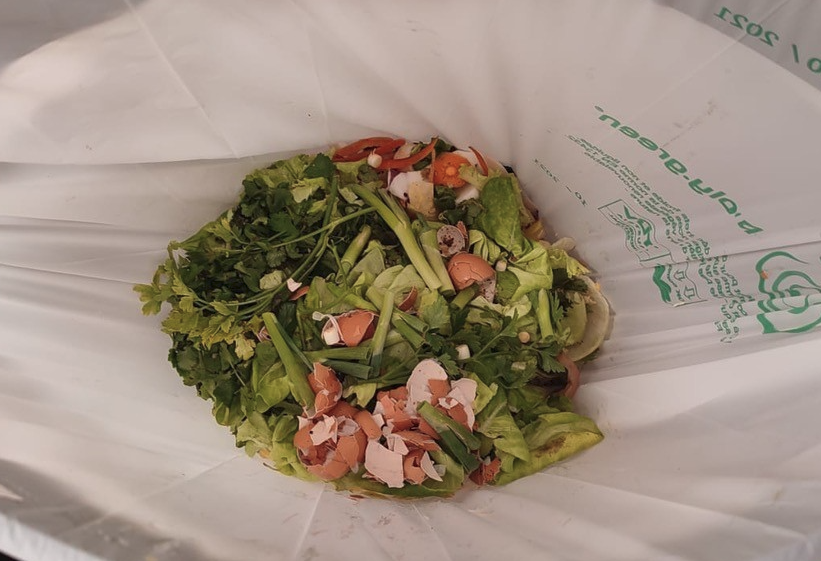 Our aim is to use every part, every seed and every crumb of all the food we receive, to keep our waste to a minimum. We have equipped our team with specialist scales to track our wastage with precision and help us to continually improve!
We also make a point of choosing the most sustainable or reusable option wherever possible. For instance, we do not use disposable plastic hair nets and have opted for washable textile caps or bandanas instead.