Join the team!
Are you eager to work in the food and hospitality sector? Do you need help to find a new job? Are you eligible for a Back-to-work Programme? (Check your eligibility here)
Follow these steps: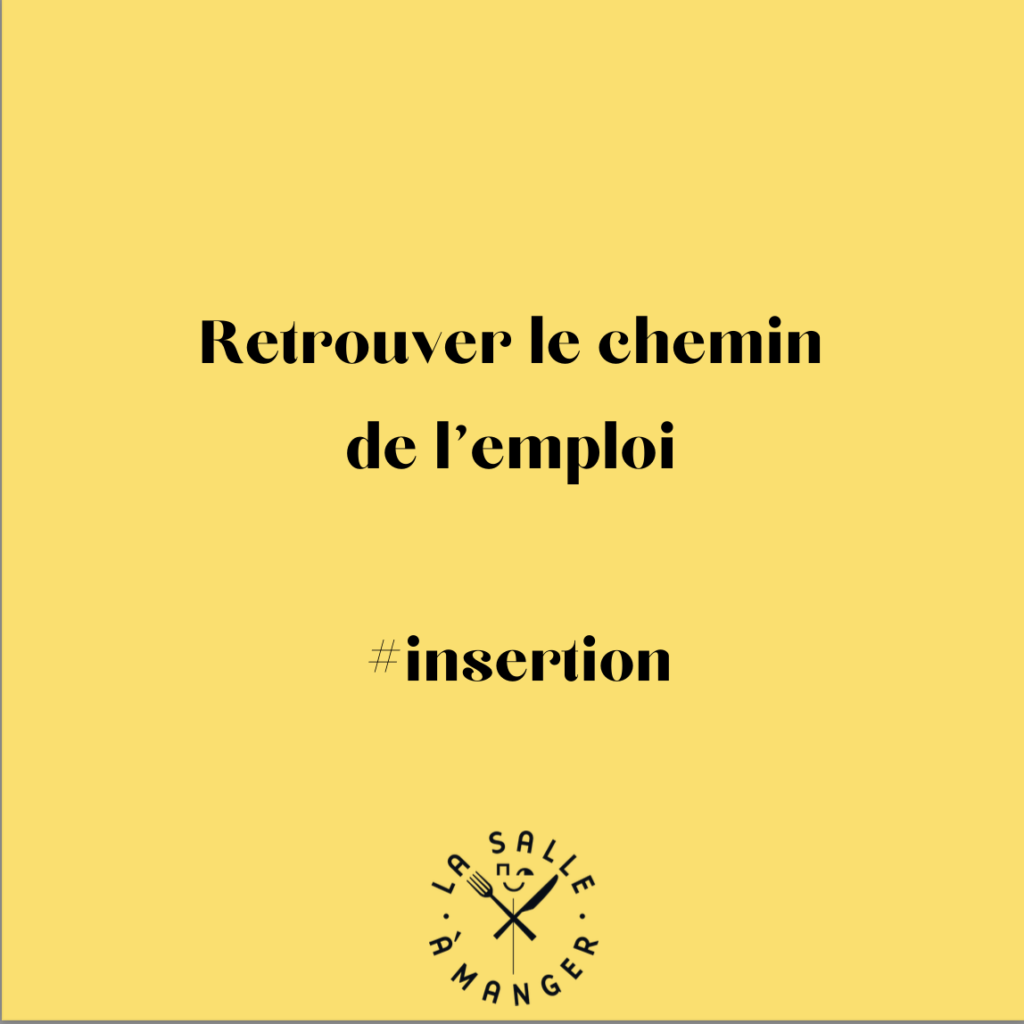 ---
Our Social Project
We provide help for people who are experiencing extreme difficulty to find a job, for a variety of reasons, and to help them (re)connect with the world of work. The food industry offers a large range of jobs, either in the kitchen or customer service, and enables trainees to build up and improve many different technical skills and behavioural competencies. A job in a restaurant is therefore the perfect first step for someone wanting to build a career, in any sector.
Our social and professional advice for Back-to-work trainees is provided by three key people: our Coordinator, our Head Chef and our Job Counselor (in French "CIP: Conseiller en Insertion Professionnelle").
The 3 steps to get "back-to-work":
Trial period: 2 weeks
Full training: 4 months
Finalisation and support for job search: open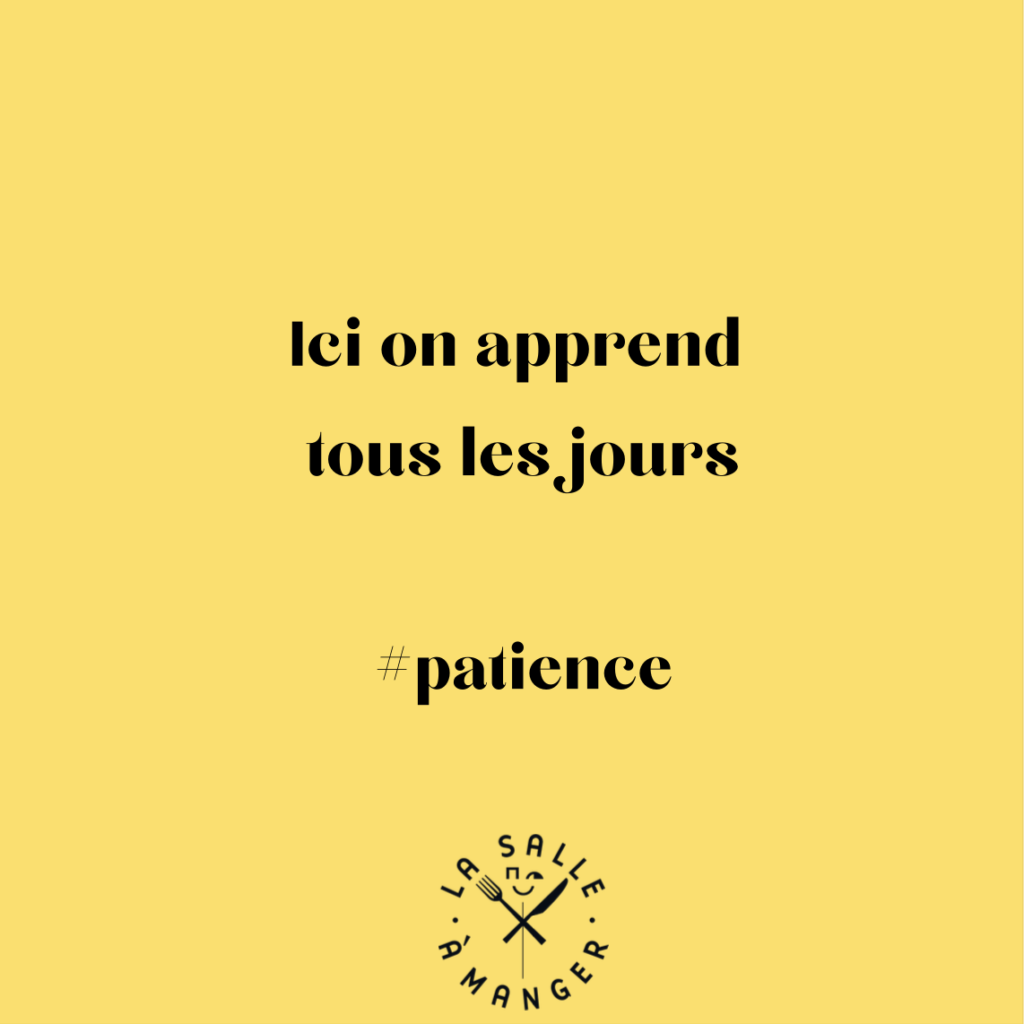 Depending on individual need, beginner and refresher training is also available in French as a foreign language and literacy.
Our aim is to ensure that our employees have time to complete their Back-to-work training sessions while working in the restaurant, to bring their professional projects to life.
We are in close contact with a range of restaurants and companies at La Défense to set up professional Trial Periods (in French "PMSMP") and help create job opportunities for our trainees.
Social Service Partners
Would you like more information about the Salle à Manger Back-to-work programme?
Do you have a candidate to refer to us?
Write to us at: bonjour@salleamanger.org
Our partners are currently:
---
Corporate Partners for Employment
Are you looking to hire motivated and trained hospitality staff (both in the kitchen and customer service)? Are you looking for trustworthy candidates for other suitable roles, who have received solid training in a Corporate environment?
Write to us at: bonjour@salleamanger.org
We want to ensure that each recruitment is a success. We offer a range of selection methods for you to meet our employees (interviews, speed-recruiting sessions, or observation sessions in situ).
When you hire one of our trainees, we maintain contact with you for the first six months of employment.